Customer stories
What do our customers say about us?
Cooperation with us
Our strength is that we can offer our customers all the invoicing services they need under one roof. Our systems connect seamlessly with our customers' digital processes, regardless of size or system.
We implement demanding entities, with user experience being a priority.
Read below what our customers say about cooperation with us!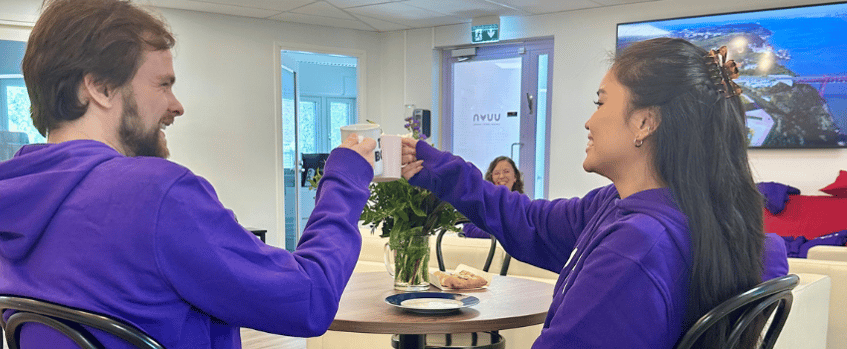 Customer stories

"We appreciate that our needs were thoroughly reviewed so that Uuva could create a sufficient understanding of our operations. The system is able to adapt to our complex entity and we have the willpower to solve our challenges in cooperation."
Maarit Helander, Talliosake

"Uuva helps us in all areas of invoicing, enabling credible payment reminder and collection functions."
Mikko Finne, Suomen Asuntoneuvoja Oy

"The service we have received has been personal, which has made managing things easy, effortless and time-saving. The Customer Portal has also facilitated the real-time monitoring of payments, thus preventing possible duplication."
Kim Heino, Hurrikaanit Ympäristöhuolto Oy

"We were looking for a flexible, entrepreneur-friendly solution for the repatriation of receivables, and that's what we got from Uuva."
Jouni Varpelaide, Wanha Satama Interactive Oy

"Communicating with Uuva is easy and flexible. Now even small collection orders are cost-effective."
Petri Tuomela, Confetti Oy

"Uuva finances the sales invoices and thus also manages any collection on behalf of the company."
Annamari Havukainen, Merit Software Oy

"We recommend Uuva especially because of the smoothness of cooperation and quick solutions to problem situations."
Ron Lammi, Omenaboksi

"Communication has been easy and starting the cooperation went very well".
Matti Ikäläinen, Eeco Oy
Contact our sales!
Do you want more information about our services? Great, leave your contact information in the form below and we will contact you as soon as possible⏳