Uuva financing
You get the money from open invoices immediately to your company's account
Increase your cash flow by selling your invoices for cash
With the Uuva Financing service, you get almost 100% financing for your open sales invoices. You will receive the entire amount of the invoice as a one-time payment, minus only the financing commission and the processing fee. The financing does not constitute a loan on your company's balance sheet or an ongoing cost in the form of interest.
You get the money into your company's account immediately, which allows you to take advantage of cash and cash discounts on your own purchases. You can also offer your own customers even more competitive payment terms.
Also read the frequently asked questions about invoice financing!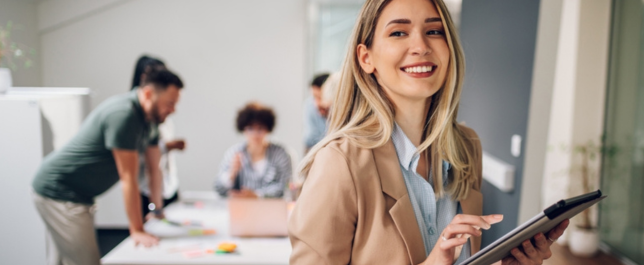 8 reasons to use the Uuva Financing service right away
Almost 100% financing - we only reduce the expenses
Speeds up the receivables cycle - you get the money into your account immediately
Improves liquidity
Helps to avoid credit losses
Real collateral is not required
Flexible - no commitment to a long contract
Monitoring of due dates, payment notes and collection are included in the service
Implementation of the service does not require changes to your company's invoicing policy
With the Uuva Finance service

You withdraw euros quickly to your company's account

As an entrepreneur, you may find yourself in a situation where you need the money from open invoices as quickly as possible. Invoice financing is the solution and the easiest way to finance your company's operations in the short term. It typically takes time to receive accounts receivable, but our Invoice Financing service eliminates this problem. Sell ​​your invoices for money and ensure the stability of your cash flow!

You reduce yourself from unnecessary administrative work

We monitor your receivables, record payments and, if necessary, also send payment notices and take care of collection. Through our Uuva Online service, you can follow events exactly when it suits you best.

You can sleep peacefully at night

Financing invoices significantly reduces the risk of credit losses. You can sleep peacefully at night knowing that we will take care of your claims for you.
Customer stories

We appreciate that our needs were carefully reviewed so that Uuva could create a sufficient understanding of our operations. The system is able to adapt to our complex whole and cooperation is the willpower to solve our challenges.
Maarit Helander, Talliosake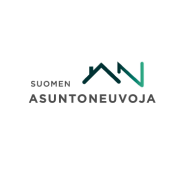 Uuva helps in all areas of Asuntoneuvoya, enabling credible payment reminders and collection functions.
Mikko Finne, Suomen Asuntoneuvoja Oy

We were looking for a flexible, entrepreneur-friendly solution for the repatriation of receivables, and we got one from Uuva.
Jouni Varpelaide, Wanha Satama Interactive Oy
Frequently asked questions about invoice financing
How can I apply for invoice financing?

If you already use Uuva's invoicing system or Uuva Cloud, you can fill out the application directly there. Otherwise, contact our sales!
Are there risks in invoice financing?

Invoice financing is quite risk-free and, in the best case, an investment for the future!

If you have an industry where the cash register needs to be secured, for example due to salary payment or subcontracting (that is, a lot of money is tied up before you can sell your products), there is no risk if the products are sold.

If you finance the invoice or sale, take that into account in the pricing. In this way, the financing costs do not eat up the margin.
Can the company choose which invoices it wants to finance?

Yes, you can, but usually everything is financed. However, you can decide for yourself which invoices you want to finance, our sales will be happy to advise you further.
How quickly can my company get invoice financing?

In the best case, already during the same day. Ask our sales for more!
How quickly will the money be transferred to my account after selling the invoice?

Generally speaking, the same day, depending a little on bank traffic.
Are you interested in invoice financing? Leave a contact request for our sales!
Did you have questions regarding invoice financing or do you want to use the service? Leave your contact information through the form below, and our sales will contact you as soon as possible.