Choose the Basic or Pro level for your use according to your needs. Send online invoices cheaply at a unit price, unpaid invoices are automatically transferred to debt collection if necessary.
We take care of your receivables so you don't have to.
Prices by billing period
BILLING PERIOD ONE MONTH
Basic 8,99 €/month
Pro 11,99 €/month
BILLING PERIOD ONE YEAR
Basic 89,99 €/year (7,50 €/month)
Pro 99,99 €/year (8,33 €/kk)
You can try the service without a monthly fee for 30 days, you only pay the transaction fees according to the price list below.
Uuva Cloud price list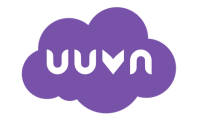 Printing an invoice PDF 0€/pcs
Online invoices 0,49€/pcs
Email invoice 0,49€/pcs
Sending an invoice
by post 1,99€/pcs
Sending an invoice
by post to abroad 4,99€/pcs
Debt collection 2€/assignment
Payment control
(PRO service level) 0,35€/invoice


See more about Basic and Pro service levels